Consulting: Security through the best advice.
Use KINETICS' expertise to make a good solution even better! In order to effectively evaluate possible options, we have incorporated our decades of experience into a database that goes far beyond the everyday. Thanks to our knowledge of all the tools and systems on the market, we can provide you with comprehensive advice so that you can find the best solution, for example for:
Clean room design and architecture
Chemical and gas management
Design of chemical mixing and distribution systems
Design of specialty gas and bulk gas distribution systems
Design of water and waste distribution systems
At KINETICS, technical teams work alongside project management professionals to provide you with an optimal solution, whether a project is small or large.
Between start and finish lies planning, budgeting and scheduling, supply planning and surveying, conceptual and detailed design, and hundreds of decision-making processes. We help you to make the right decisions.
Our services at a glance:
Feasibility studies for systems and plants
Conceptual advice
Technical advice
Cost planning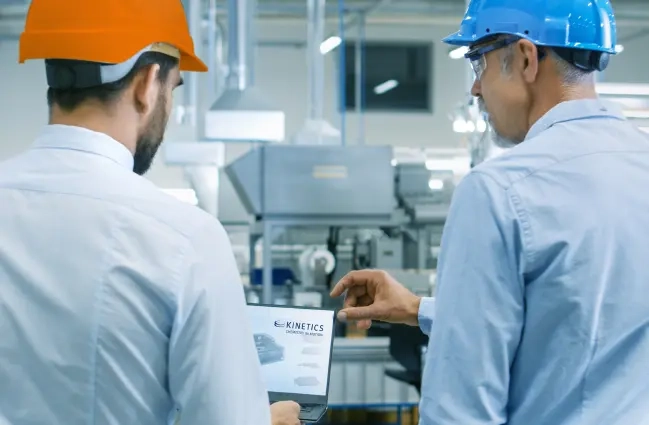 © shutterstock.com | Gorodenkoff
Do you have any Questions? Contact us!
Our experts find individual solutions for your challenges.