Facility management: all-round protection for your facilities.
Our teams of experts provide the technical and operational experience needed to manage a variety of chemical, specialty and bulk gas supply systems worldwide. EHS plans are built into every facility design and are based on the most current data. This ensures all-round protection for your facilities.
KINETICS' facility management teams understand your processes and can provide a variety of total chemical management (TCM) and total chemical and gas management (TCGM) services tailored to meet specific cost and operational needs.

Our portfolio includes, among others:
Planning and construction
Work- and Healthprotection
Equipment / tools, installation and hook-up
Maintenance of equipment and systems
Complete warehouse logistics
Plant operation by qualified staff directly on site
TCM (Total Chemical Management)
TCGM (Total Chemical and Gas Management)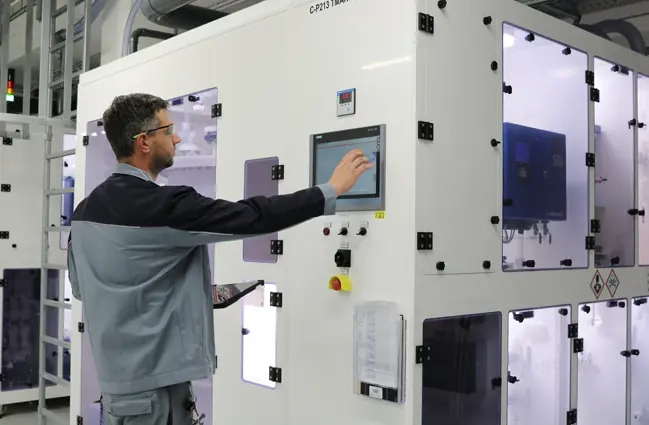 Ongoing efficiency and cost reduction
What our customers value most about us: Thanks to our expertise, we regularly make recommendations on how to increase the efficiency of a system. This is directly reflected in the operating costs. An annual reduction in the operating costs for your system with the same efficiency is not uncommon.
Do you have any Questions? Contact us!
Our experts find individual solutions for your challenges.