Highest transparency and security through self-developed apps.
Maximum transparency in all our activities is a matter of course for us. In our self-developed facility management apps, this transparency is combined with a complete, real-time overview and a knowledge database that is unique in the world.
Decades of experience in the maintenance and support of systems have flowed into this knowledge database. Our employees have access to it at all times via our apps. And if you can't find the answer to a question there, there is always a KINETICS employee somewhere around the world who can answer a question immediately.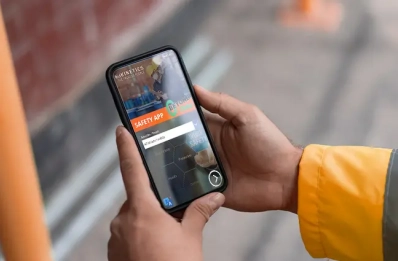 Priority for safety


The KINETICS Safety App was developed to ensure an identical standard for our services worldwide.


The app guides the technician through his work, for example a filter change. Step by step, all safety instructions can be followed. If an issue arises, the app's Incident Reporting Tool lets you snap a photo that's instantly uploaded to the cloud for immediate response from one of the other global technicians. All information is automatically consolidated in the Safety Observation Record and can be called up at any time.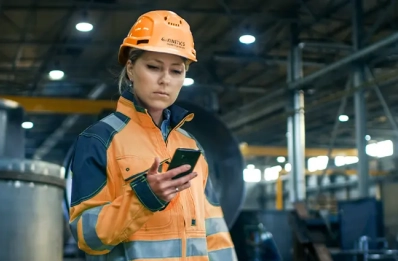 Everything about maintenance and repairs in one app

The Rounds & Readings App is customized to the scale and equipment we deploy at each location. The app offers the following advantages:

It is quicker to use than daily written reports.
The data collected is used for analysis and forecasting techniques (predictive maintenance) and not just stored in a folder (like paper logs).
The app gives the technician instant feedback when a reading is out of tolerance or a worrisome trend is emerging.
In the event of problems, the responsible manager and/or customer receives an automatic alarm notification by e-mail if certain conditions are met.
The employee has to scan a barcode/NFC tag at the facility and the system confirms his presence at the facility with a timestamp.
All data is securely stored and backed up in an Azure SQL database and can only be viewed by authorized personnel.
The data can be linked to Power BI, Microsoft Excel, etc., so that customized dashboards can be created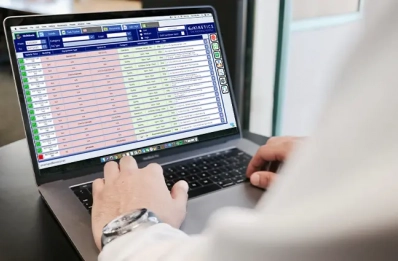 Electronic shift monitoring


The Shift Book App, as the name suggests, is an electronic shift book that records all the issues and tasks that have arisen during each shift.
The app automatically sends a notification to the responsible manager, customer and maintenance team in case of problems (based on some predefined category and priority rules).
All actions taken as a result of the problem or incident are tracked to completion via a separate app screen.
All tasks carried out on site are automatically recorded in the shift log, so that the data can be quickly and easily evaluated for reporting or analysis purposes.
All data is securely stored and can only be viewed by authorized site and management personnel.