Maintenance: Reliability through expertise
For over four decades we have been responsible for state-of-the-art production facilities in all regions of the world. Thanks to our many years of experience, we have a unique expertise that is unique on the market of almost all tools and components that are used in our target industries. This is also reflected in the quality of our maintenance services. We perform system upgrades, supply and install spare parts, and help our customers keep all chemical and gas systems, CDA compressors and dryers operating at optimum efficiency.
Our maintenance programs optimize safety performance and reliability, reduce total cost of ownership, improve equipment uptime, and increase the quality and consistency of process media.
Plant maintenance activities:
Preventive maintenance
Inspection of facilities and equipment
Replacement of filters
Repair and replacement of pumps
Maintenance and calibration of the gas detection system
Inspection of electrical distribution panels and control modules
Maintenance of surveillance systems
Measurement and analysis
Documentation procedures & QA/QC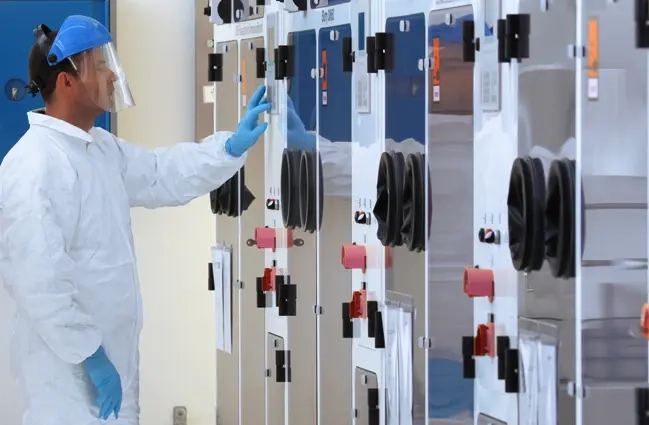 Predictive maintenance: prevention instead of repair.
Preventive maintenance is used to identify an impending failure of equipment and to initiate preventive measures to prevent it. This includes four pillars:

data collection
data transfer
data analysis and
measures

After the test or maintenance, the recorded data is digitally transferred to a corresponding system, where it can be evaluated from various points of view. In the event of imminent problems, the necessary measures can then be initiated in good time to prevent a failure or a longer downtime of the system.