Perfect logistic processes to optimize system availability.
Continuous cost savings and increased process efficiencies are required to be successful. In both the semiconductor and other high technology markets such as pharmaceutical, biotechnology, research, etc., maintaining an efficient and optimized supply chain requires close cooperation with your warehousing logistics provider.
KINETICS provides warehousing and logistic support for all of these markets, well beyond the ordering process for chemicals, slurries, bulk and specialty gases. We use customer forecasts and consumption patterns to optimize plant availability and ensure process media is always available. Based on customer forecasts, we are able to support all logistic activities in order to plan and implement optimized warehouse processes.
In addition, KINETICS can finance and construct the facility and act as operator in compliance with national and local environmental regulations.
Our portfolio includes:
Procurement of chemicals and gases
Demand forecasting support
Management of incoming goods
Quality control of products and documents
Materials labeling, storage and accounting, in accordance with applicable law
Material release
Deviation Management
Empties Management
Documentation and customized logistic software solutions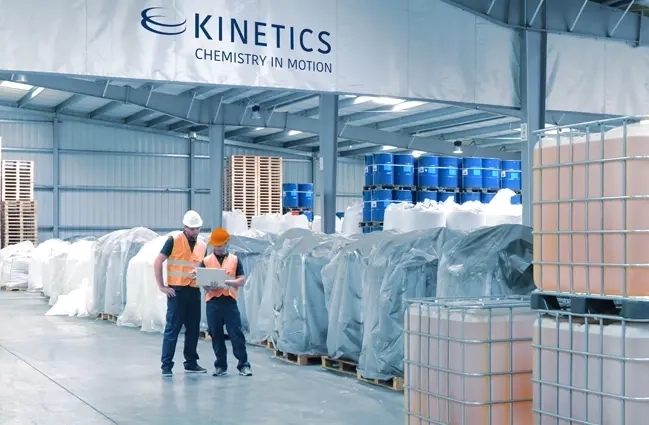 Do you have any Questions? Contact us!
Our experts find individual solutions for your challenges.