Complete Facility Management
ROI included.
Excellent facility management goes well beyond general maintenance and simple security protocols. Innovative industries need facility managers who have an eye for detail and understand the processes.
This ranges from planning the site, sourcing, installing and operating state-of-the-art process equipment to managing the storage and delivery of specialty chemicals and volatile gases. Facility management for high-tech industries requires a combination of intelligent automation and in-depth knowledge that can only be acquired through decades of experience.
For facility management in the semiconductor and microelectronics industries in particular, maintaining a clean environment – where concentration of airborne particles, temperature, humidity and pressure are carefully controlled – can mean the difference between success and failure. Environment, Health and Safety (EHS) support is also paramount. Therefore, EHS planning must be included from the start and include hazard analysis, work instructions and safety guidelines, and employee training.
KINETICS facility management teams understand your processes and can provide a variety of total chemical management (TCM) and total chemical and gas management (TCGM) services tailored to meet specific cost and operational needs.
Planning and construction
Plant operation
Warehouse logistics
Work- and Healthprotection
Equipment and systems maintenance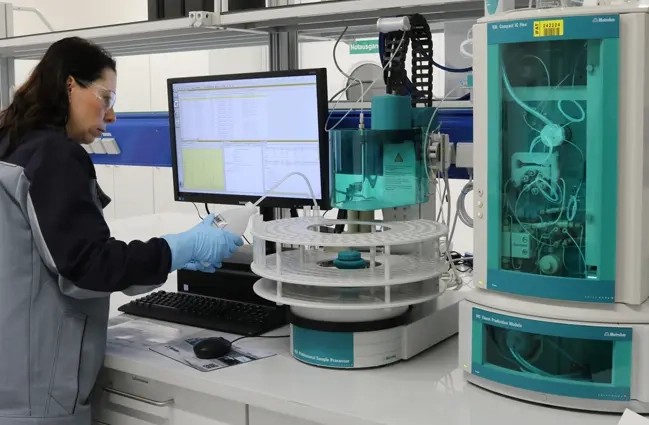 Decades of experience for your facility
Our teams of experts provide the technical and operational experience needed to manage a variety of utility and process systems. EHS plans are built into every facility design and are based on the most current data.
We benefit from our comprehensive know-how, which we have gained through the development, manufacture, installation and maintenance of supply systems as well as process systems. All of our customers benefit from the resulting holistic perspective.
One of our unique selling points is a knowledge database that is unique in the world and into which our decades of experience in the maintenance and support of systems have flowed. Our employees have access to it at all times via our self-developed apps.
Raising your ROI
What our customers value most about us: Thanks to our expertise, we regularly make recommendations on how to increase the efficiency of a system. This is directly reflected in the operating costs. An annual reduction in the operating costs for your system with the same efficiency is not uncommon.