Highest Quality construction to meet your schedule
You can be sure we KINETICS pride ourselves in providing technical consulting and constructability solutions with integrated value engineering.
We are constantly working with you to compare the P&ID with the model contents. The model updates are significant in providing completion updates against milestones as well as providing consistent quality checks to determine overall constructability and efficiency. We are also considering accessibility of components for efficient and safe operation.
There is full analysis of the specifications, and we are continuously analyzing pipe racks and hangers to see if there are opportunities for modularization; are there needs for additional valves for maintenance or even redundant valves providing opportunities to save cost.
The work processes in production are structured according to project release dates and dates for the completion of work packages. This leads to cost, deadline and productivity advantages on the construction site.
We manufacture the following components, among others:
Piping modules and process modules for biopharmaceuticals
HVAC and compressed air piping systems
Frames and enclosures for equipment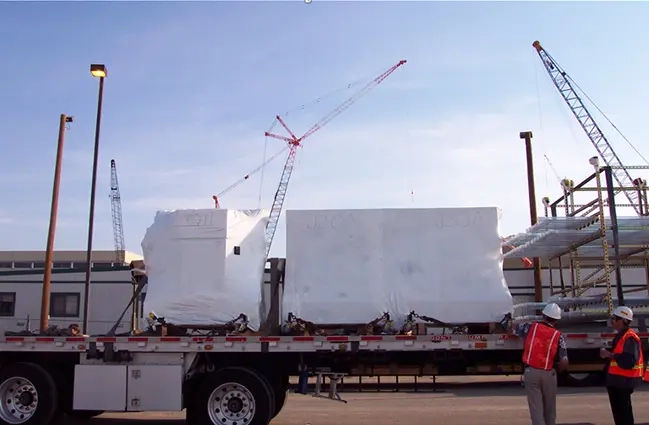 Manufacturing close to our customers.
Our design, planning and manufacturing teams work in close coordination with our customers. This is the only way to develop the best systems for the most demanding processes.
Our manufacturing locations around the world allow us to deliver quickly, directly to the customer's construction site, on time within the project schedule. Our proven project management and quality assurance methods allow us to meet even the most complex requirements when building new plants or expanding existing facilities.