Planning and construction for an optimized design
The planning of production plants for microelectronics, biopharmaceuticals and research and development requires teams of specialists who are familiar with the various technical disciplines such as mechanical engineering, electrical engineering, chemistry and computer science.
Careful advance planning gives the project team the opportunity to consider all the intricacies of the project, analyze alternative solutions and develop a clear understanding of the desired outcomes. This increases efficiency and achieves goals on schedule.
At KINETICS, we use our extensive experience in specialized markets for our customers to plan and implement complex projects. During project planning, our skilled, LEED®-certified engineers, estimators, planners, and managers work together to get down to the details early on, make objective project assessments, and develop detailed implementation plans.
In addition to general structural considerations, special attention is paid to high cleanliness requirements, precise instrument calibration, chemical and gas delivery, heat capacity, moisture management, and life cycle performance.
A comprehensive offer
We offer a full range of technical services to help our customers optimize facility design and spatial layout. Our engineering best practices and green building philosophy ensure our global partners achieve the highest uptime at the lowest possible cost while adhering to strict sustainability and safety guidelines. We achieve this by standardizing construction methods, materials and processes. As part of our continuous improvement efforts, our engineers work with our customers to find ways to improve operational efficiencies.
Our portfolio includes, among others:
Technical planning of plants
Maintenance and equipment improvement programs
Training and advice
Operating cost analysis and auditing services
Analysis and optimization of chemical and gas consumption
Benchmarking of plants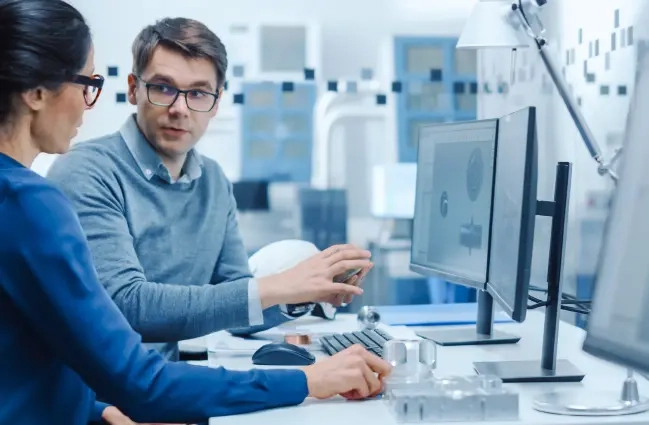 Multidimensional digital vision of your project
The pre-construction phase begins with project planning using laser scanning and specialized building information modeling (BIM) software to create a digital twin of your project. We also perform comprehensive cost analyzes that consider LEED® requirements, EHS planning, facility installation, process testing and validation, and much more.
Our pre-construction services are tailored to the specific needs of the project. The main focuses:
Conceptual planning and cost estimates
Detailed designs and cost estimates
Scheduling
Material procurement
Construction site logistics
Project Controls
Verification of feasibility
Value-based planning
MEP coordination
LEED® Accreditation
Green building is the design, construction, and operation of buildings to maximize the health and productivity of occupants, use fewer resources, reduce waste and negative environmental impact, and lower life cycle costs.

LEED®, short for Leadership in Energy and Environmental Design, was developed by the United States Green Building Council (USGBC). It is considered to be the most widely used green building rating system in the world.
We believe that achieving the highest LEED® rating is the best way to successfully integrate quality, sustainability and safety, from design and construction to start of production and ongoing operations.
That's why our LEED®-accredited engineers work with our customers' project teams to achieve the highest commercially viable LEED® certification from the USGBC.