Health and safety: without compromise.
Safety is one of KINETICS' core values. We adhere to uncompromising safety standards for our employees, customers and subcontractors. The promotion of environment, health and safety (EHS) is of the utmost importance, particularly in the high-tech industries we supply, such as microelectronics, biopharmaceuticals and research and development. Compliance with safety regulations can make the difference between life and death. Therefore, EHS planning must be considered from the start and include hazard analysis, work and safety policies, and employee training.
Our Beyond Zero safety program focuses on coninuously reducing physical and environmental risk factors and improving injury prevention processes. The emphasis is on personal safety and responsibility, a positive attitude, active leadership and a team approach.
Mentoring by KINETICS
Each new employee is assigned a mentor who familiarizes them with their work environment and potential hazards. By planning tasks in advance, communicating openly, and aligning site-specific safety plans, our people are able to make informed decisions during the construction or expansion of a facility, the installation of tools, and the start of production and ongoing operations.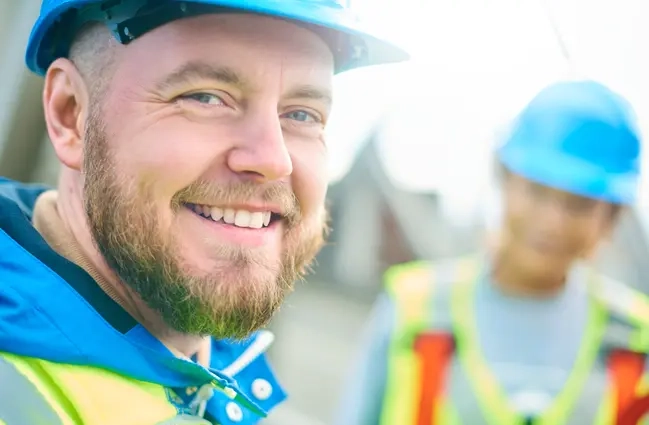 Recognized for Safety
As part of facility management, KINETICS offers support in introducing methods and systems to reduce health risks and accidents on the construction site. We strive to work closely with our customers to create effective and consistent work and process instructions and safety communication protocols. KINETICS uses an IT-supported management system that includes the areas of occupational safety, environmental protection and quality management. We are certified according to OHRIS, DIN EN ISO 9001:2008 and ISO 14001:2004.
Our customers recognize our commitment to safety, as evidenced by awards from MCAA, California Pipefitters and AstraZeneca, among others.
Our portfolio in the area of occupational health and safety includes:
Risk analysis
Development of work instructions and safety guidelines
Training for workers
Specification of personal protective equipment (PPE)
Management of emergencies
Supervision of employees
Process and operational documentation